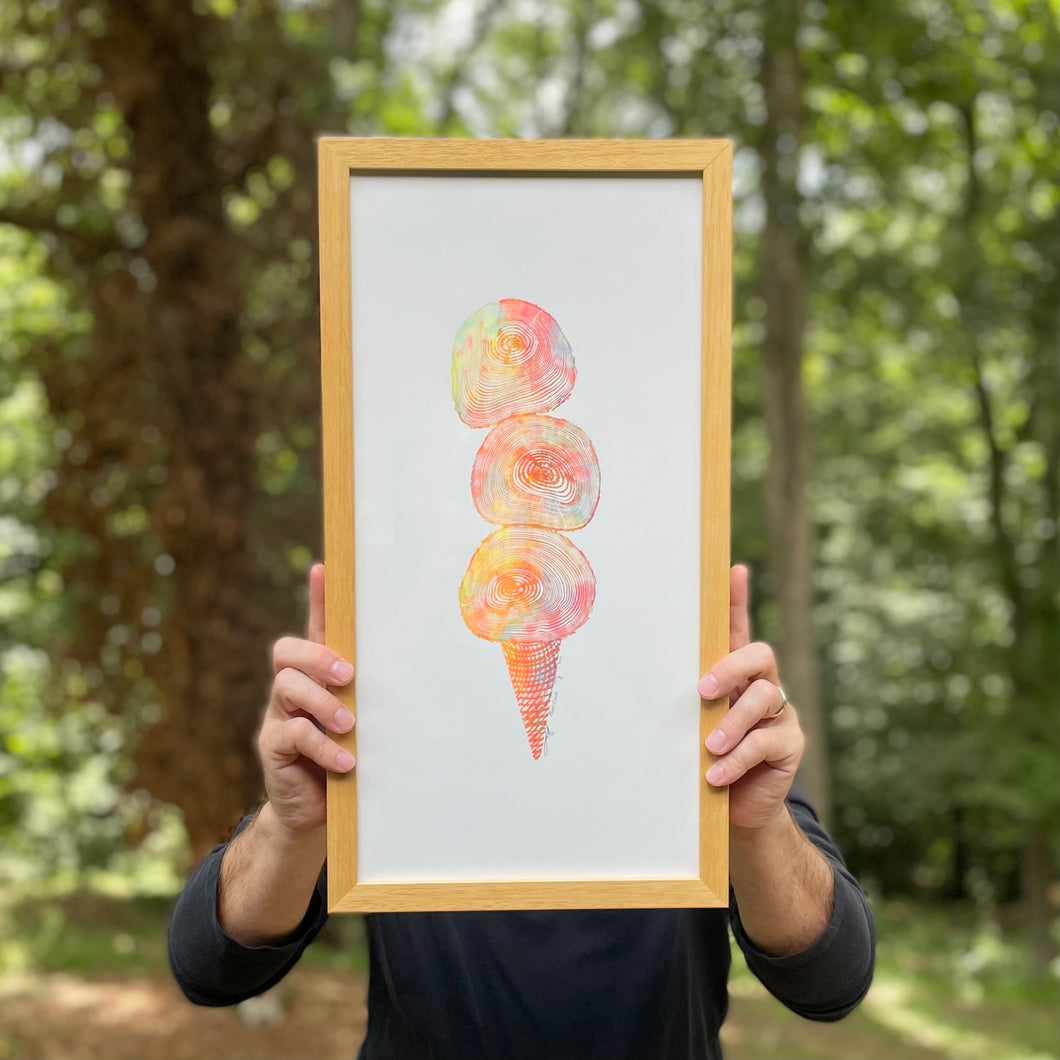 Ice Cream Tree Print, PINE CONE, 1 of 1, Framed 9"x18"
Regular price $200.00 Sale
PINE CONE:
ice cream scoops are Southern Yellow Pine
cone is antique Heart Pine

The technique used to make the color variations in this print make it a one off, as no two will turn out the same.

This piece is a hand pulled screen print and comes in a natural Maple frame. Includes a card with information about the tree and printing process.

All of the screen prints that I produce start out as a relief print pulled directly from the wood. To make the relief print, my process includes surfacing and burning the wood to prepare it for printing. Ink is rolled onto the surface and the paper is hand pressed onto the grain. The paper is then removed to reveal a unique image of the growth rings.