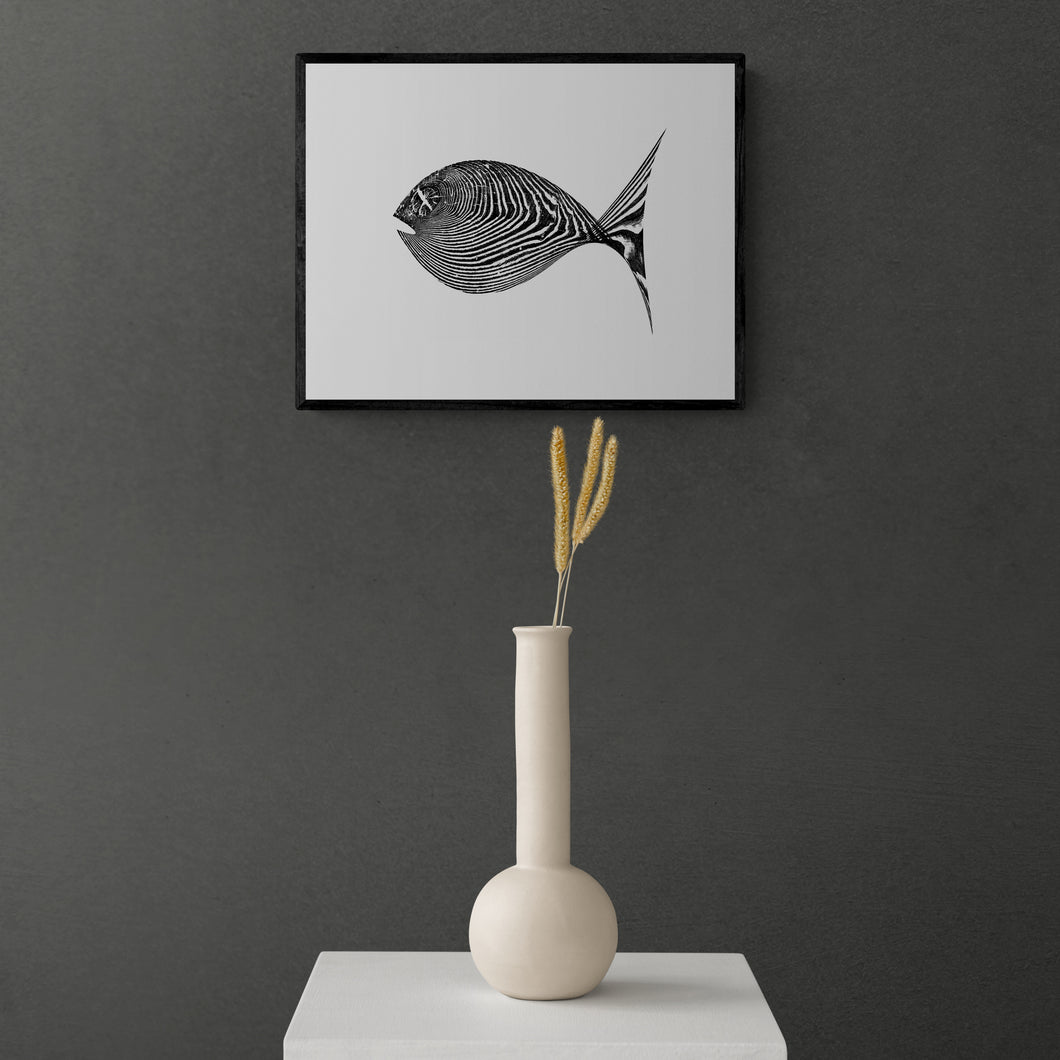 Swim, Edition of 40, Silkscreen, 11"x14" unframed
Regular price $75.00 Sale
Wormy Chestnut

During the 1900's, an invasive fungus killed nearly all mature American Chestnut trees. The wood in these trees was then damaged by insects, leaving holes throughout and earning it the name Wormy Chestnut. This particular board was salvaged from a barn in the Southeastern United States.
Screen printed on white 11"x14" acid-free paper. 
This is a hand pulled screen print. The image was originally produced by taking a relief print directly from the wood. Each one is signed and dated. Includes a card with information about the tree and original printing process.
Ships unframed in a sturdy shipping tube.