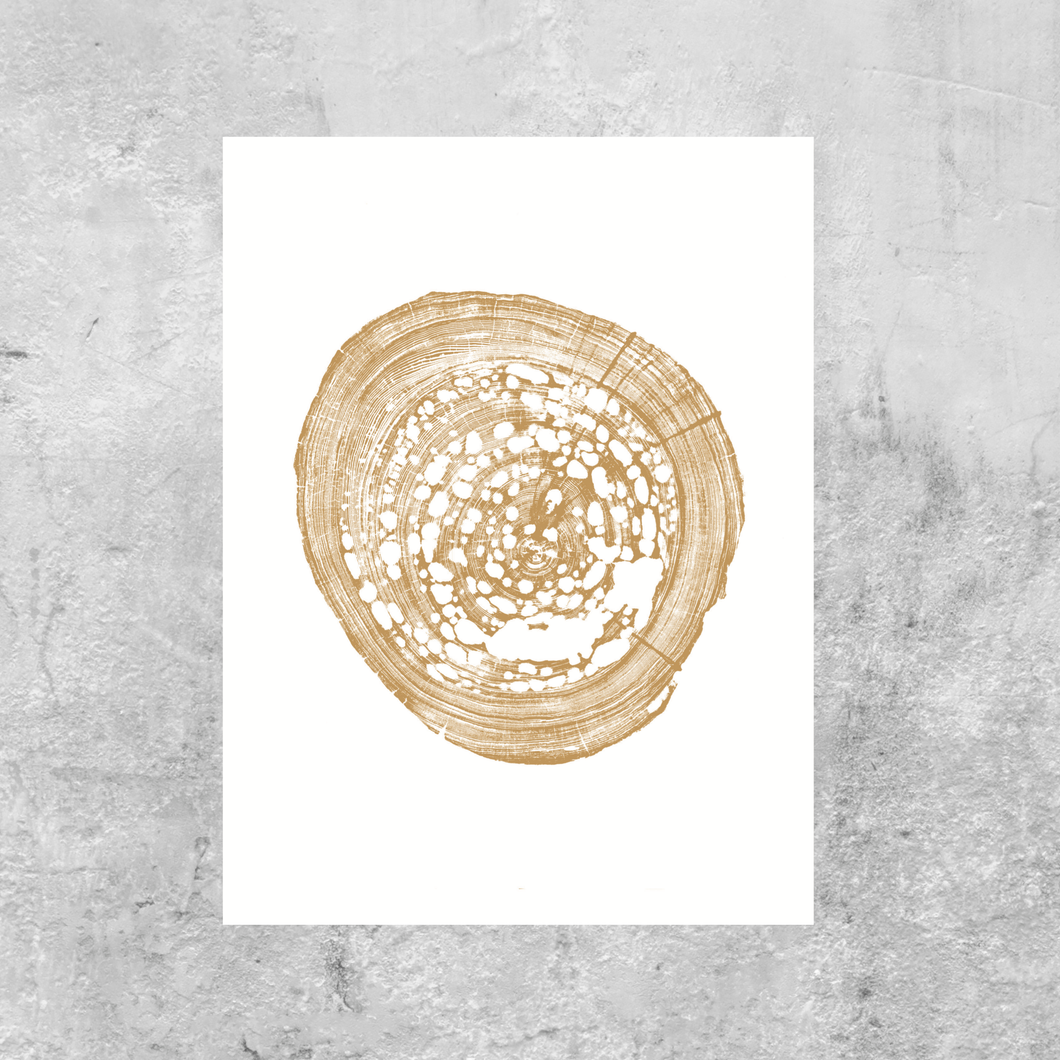 Pecky Sinker Cypress in Pantone 7562, 18"x24" unframed
Regular price $75.00 Sale
This print was made from a Pecky Sinker Cypress log, salvaged from the Edisto River in South Carolina. The Pecky holes are caused by a type of fungus that doesn't start to germinate inside the tree until it is approximately 125 years old.
Pecky Sinker Cypress trees are quite rare as the fungus does not grow in every tree.

This particular tree is over 300 years old! This is a very slow growing tree, as you can see by the tight growth rings
Screen printed on white 18"x24" acid-free paper. 
Prints are sold unframed.
This is a hand pulled screen print. Each one is signed and dated. Includes a card with information about the tree and original printing process.
Framing, customization, and different colors are available upon request: timberwoodprints@gmail.com. Each print can be personalized with a special date or occasion. 
No trees were harmed in the making. 
If you would like a print made from your tree, contact me at: timberwoodprints@gmail.com